2019-03-13
Ilham Aliyev received UNDP Assistant Administrator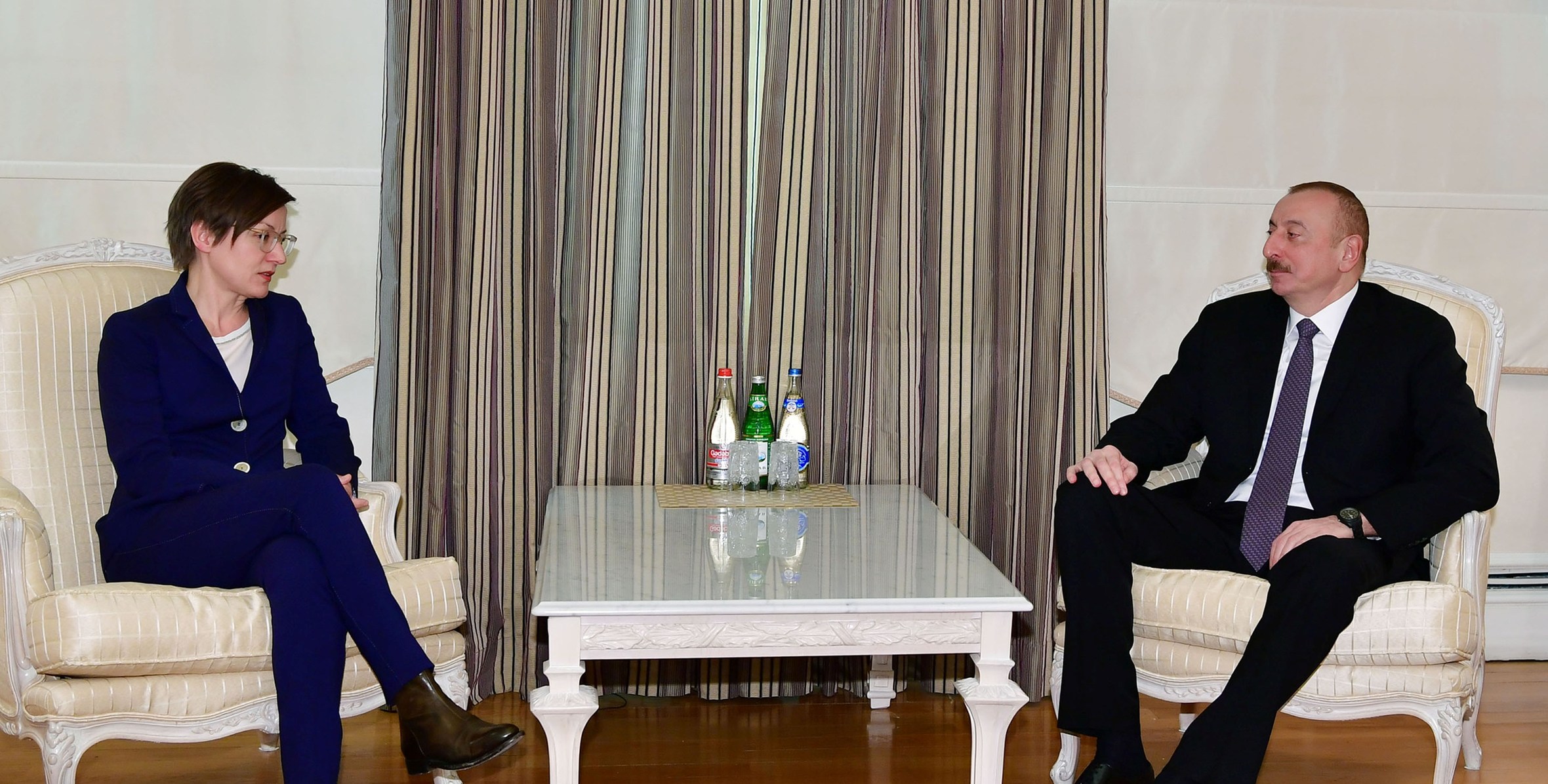 President of the Republic of Azerbaijan Ilham Aliyev has received a delegation led by Assistant Secretary-General of the United Nations, Assistant Administrator of the United Nations Development Programme (UNDP) and Director of the UNDP Regional Bureau for Europe and the Commonwealth of Independent States Mirjana Egger.
The head of state hailed the UNDP's successful activity in Azerbaijan, which spans more than twenty years. President Ilham Aliyev emphasized the UNDP`s and other UN institutions' support for Azerbaijan in the first years of the country's independence.
Mirjana Egger described Azerbaijan as an upper middle-income country, hailing the UNDP's cooperation with Azerbaijan. She expressed the UNDP's readiness for long-term partnership with Azerbaijan in the field of economic diversification, development of small and medium entrepreneurship, and other priority areas for the country.
The importance of Azerbaijan's contribution to the international humanitarian projects was hailed, the issues of cooperation between Azerbaijan and the UNDP in this field were discussed at the meeting.
© President.az